DVR TURBO HD 4 8 16 CHANNEL KIYOMITSU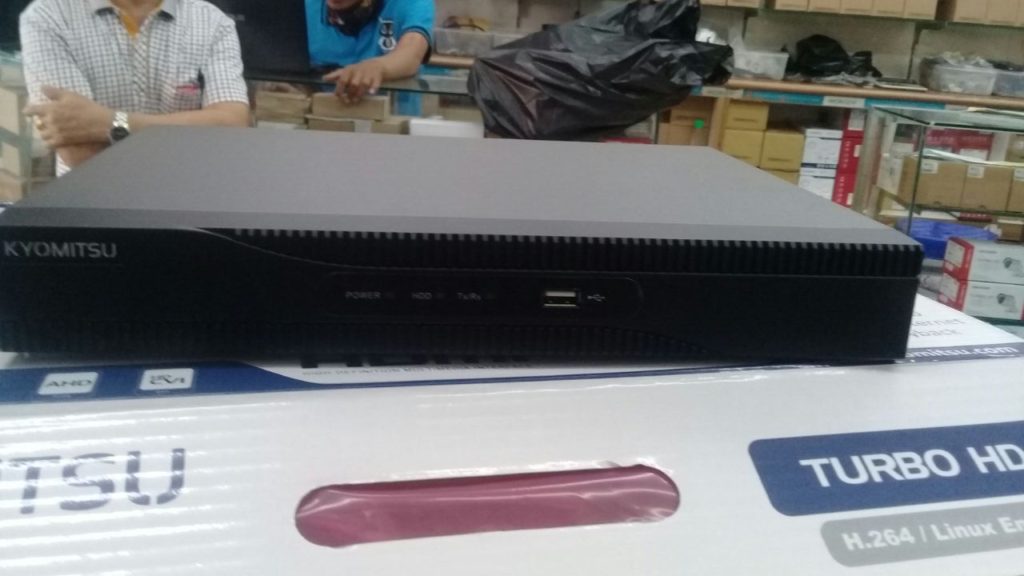 FITUR DVR TURBO HD 4 8 16 CHANNEL KIYOMITSU :
Can connect to the camera type HD – TVI and Analog.
Can be connected with Coaxitron type camera with Remote Transmission.
Synchronized 8 Ch video player that can work in 1080pixel resolution and can play back video for multi camera.
HDMI and VGA output can simultaneously reach a resolution of more than 1920x1080pixel.
One button to start recording.
Instant video playback for active camera during multi channel channel viewing.
Backlinkers that can be set to skip the less effective delivery of information.
Diagnosis Manual Video quality.
Customization for code tagging, searching and playing videos via tagging code.
Security lock on record data
For HDD camera capabilities that can be used for several different cameras in this HDD quota management technology.
Can be synced to more than 1 network in 10M / 100M range.
Available 1 SATA slot for HDD capacity up to 6TB.
Supported by Kyomitsu DDNS (Dynamic Domain Name System).
Powered by function.